Aloha! I'm Crystal Chanel – your romantic, fine art Oahu wedding photographer who wears her heart on her sleeve, occasionally refers to herself in 3rd person, loves to learn, and adores travel.
Hybrid Conference
This past Spring I went to Texas and attended a master class hosted by Lauren Fair at the Hybrid Conference.  It was an absolute dream to learn from some of the most talented, artistic, successful business minds in the industry –  Greg Finck, Katie Grant, Erick McVey, D'Arcy Benincosa, Jonathan Canlas, Kirk Mastin, and the list goes on.  They shared their insights and visions freely.
Fine Art Wedding Details
I love the simplicity of the ceremony site, perfect for an intimate elopement with only your very favorite people in attendance. The floral arch cascading down in the back ground.  The colors of the Spanish Mediterranean tiles.
The simplicity, elegance, and the dusky blue grey tones of the invitation/menu suite.  That golden tassel on the shoes and vintage look of the rings. And her dress, talk about her dress! The low cut back and the way the ribbons played in the wind. All of it has me oooing and ahhhhhing.
Newlywed Couple
The models for the shoot were actually celebrating their 1 year anniversary.  How cute is that?! They were completely into each other and it was heart warming to see their love story played out as bride and groom again.
All in all, getting to be around so many other creatives really fueled my artistic soul and I'd do it again in a heart beat.
With warmest aloha,
Crystal Chanel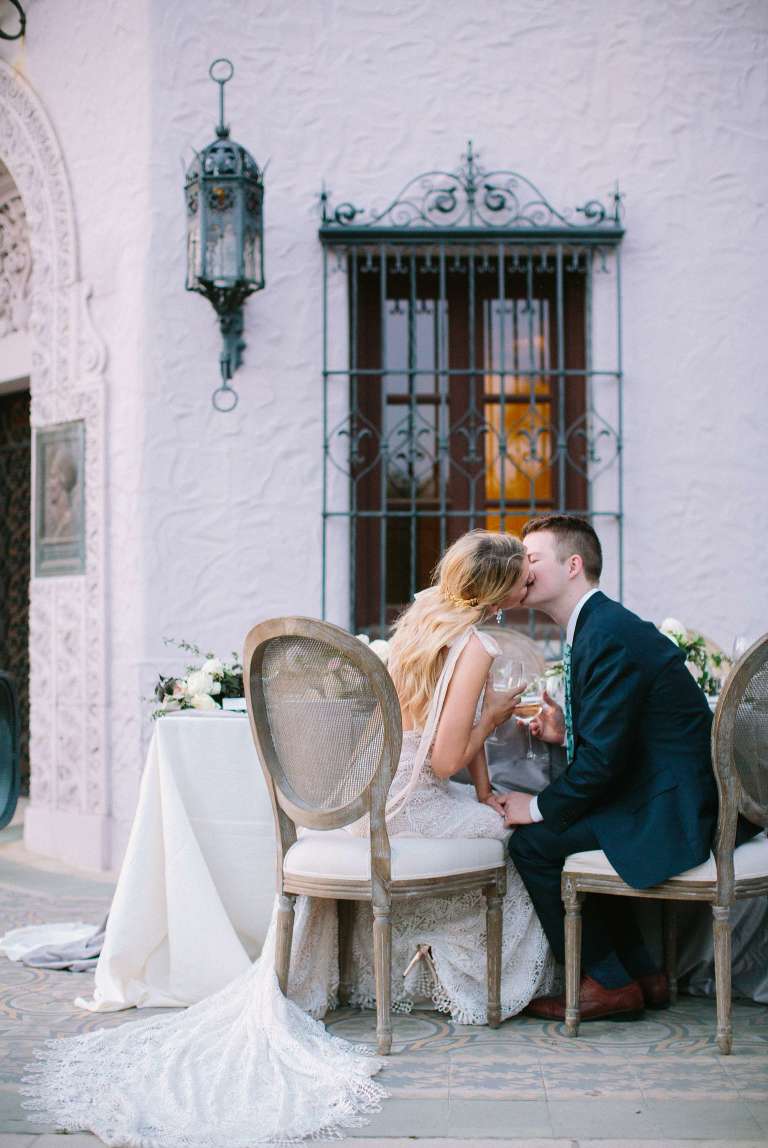 Fine Art Oahu Wedding Photographer
View my wedding portfolio here. Want me to be your fine art Oahu wedding photographer, too? Connect with me here.
Wedding Vendors
Conference: Hybrid Co
Masterclass Host: Lauren Fair
Florals, Design + Concept: Janna Brown Design
Hair + Makeup: Natalia Issa
Gowns: BHLDN
Shoes: Bella Belle Shoes + BHLDN
Venue: McNay Art Museum