Kualoa Ranch Wedding Photography
Aloha! I'm Crystal Chanel.  And this is a blog post about the wedding of Ashi & Joe, two lovebirds, head over heels in love with each other,  who met in Hawaii, lived in Germany, and now call LA home.  This is their day, this is their version of Kualoa Ranch wedding photography 😉 as told by me.
The Decor Details
Ashi the bride, had stellar taste. I loved all the bright pops of pink flowers and her round ceremony arch covered in lush green tropical leaves galore, set at the pond's edge.   A fellow nature lover myself, their ceremony site was a dream come true.
Just when I thought it could't get any more perfect, their reception was set against a stunning Kualoa mountain backdrop.  There was so much love in the air.  Palm trees and twinkle lights and happiness.  Also the dark green vintage glassware had an Old World feel to them.  Somehow the vibe was rustic, fun, elegant, and tropical with the monstera leaf menu holders, peach and cream colored tablecloths, wooden chairs, and tropical floral centerpieces.  All the details mixed gloriously together.  You did a fantastic job, Sandra (aka her wedding planner).
The Aloha Wedding Vibe
What I wish I could capture for you in words was the spirt of aloha.  Joe's family is wildly talented and full of professional performers from the Polynesian Cultural Center, who put on the most beautiful luau-esqe show for us, complete with music and dances from all over the Pacific.  I always said it'd be cool to be married to an airline pilot, but I'm thinking it could be just as cool to be married to a family full of artists 😉
Ashi even surprised Joe with a Tahitian dance. Can you say wow? It was pretty…let's just say,. I need to learn how to move my hips like that yesterday.
Lastly, what I found to be quite touching was the rug you'll see pictured below in some of the bride and groom images.  This rug is near and dear to Asti's heart, and her mom who lives overseas, brought it all the way to Hawaii from Germany for the sole purpose of being a part of Ashi & Joe's wedding images. ❤️
Thanks for stopping by.
With warmest aloha,
Crystal Chanel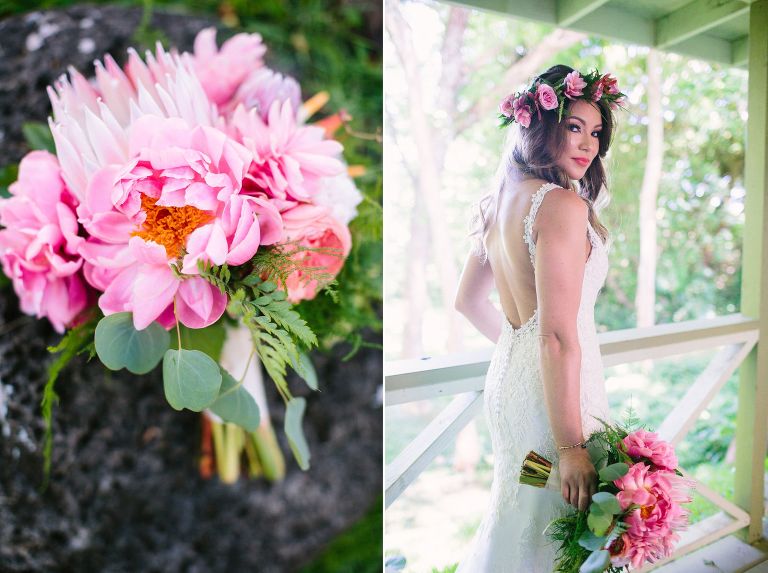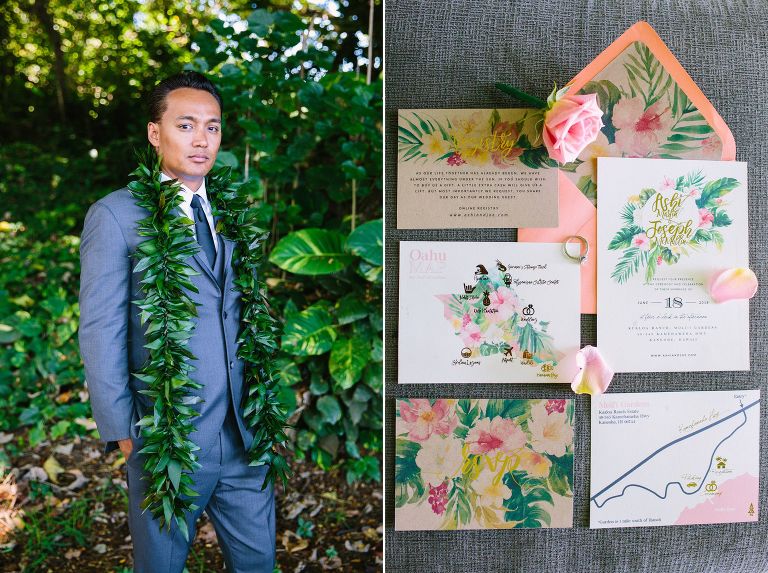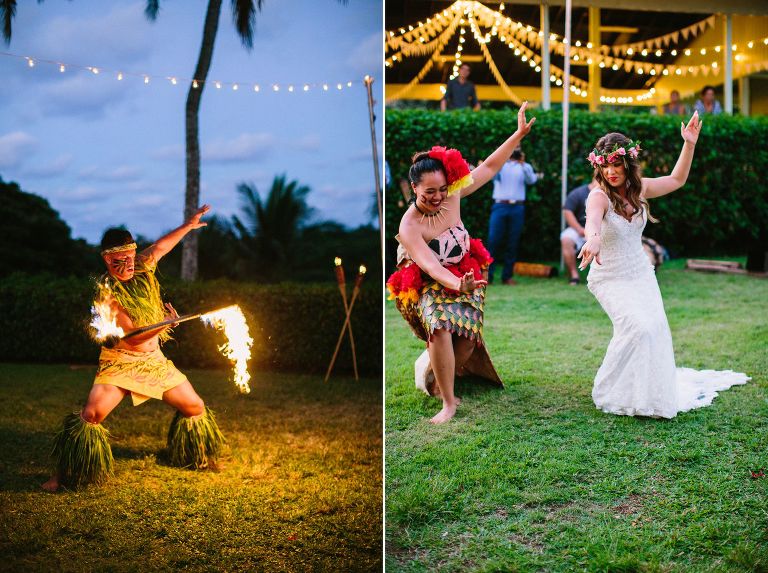 View my wedding portfolio here. Want me to do your Kualoa Ranch Wedding Photographer, too? Connect with me here.
OAHU WEDDING VENDORS
Venue: Kualoa Ranch | Wedding Planner: Finishing Touch Hawaii | Florals: Marie Blooms Floral | Styled Lounge: Aloha Artisans | Linens: The Wedding Linen Co | Chairs: Accel Rentals | Tables: Pacific Party Rentals