Meet Sarah and Kyle, crazy in love newly weds married in 2012.  We met near Kalama Beach for a mini session last Friday.  As soon as I met Sarah I instantly liked her  She was so warm, friendly, and sweet.
Then I met Kyle, and I knew I had lucked out.
These two are happy together.  I mean, butterflies in your stomach, happy together.  They are like two peas in a pod.
Sarah was grinning from ear to ear the entire time.  Her smile is so sunny.  She was looking at her man, Kyle, like he was the absolute best thing since sliced bread. And Kyle held her like she was real and someone to be loved and cared for.  It was evident that he sees her, cherishes her, and wants to protect her.  He was proud to have her at his side.  When he looked at her it was more than obvious that yes, clearly, he would do anything to make this woman happy.
They've been living out here for the past 2 years while Kyle was finishing his degree.  In December they're moving back to Orange County, just in time to celebrate Christmas with their families.
Happy 1st year of marriage and here's to wishing you many, many more together.
With aloha, Crystal Chanel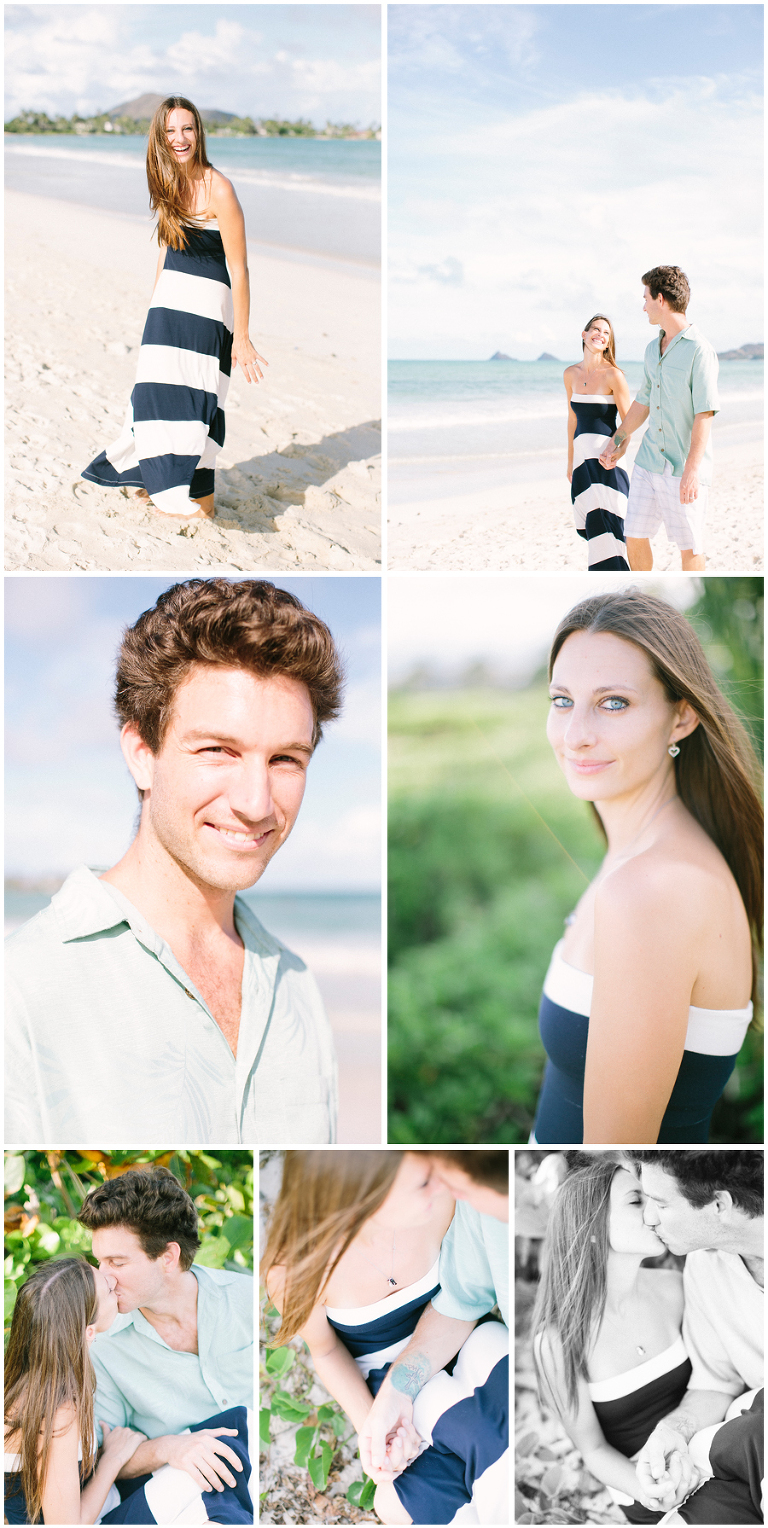 Like what you see?  See more at http://crystalchanel.instaproofs.com.  Click here to order prints.
PS  (Here's a cheesy photography metaphor for, what I've been thinking about lately) I used to fear the bright sun during photo sessions because of the potential it had for creating shadows.  Well, I'm not afraid of the shadows anymore.  Sometimes, seeing both at the same time – the sun and shadows, looks more like true life to me.   You can't always control all the variables (failure, disappointment, rejection) in life, or you might miss out on the bright sunshine (success, contentment, and love), too.   So spoken with love, to one of my dearest friends in life, struggling to find her path.  It's ok if you can't always avoid the shadows or control the outcome of every experience, it doesn't mean you failed.  Because the truth is, the space in between the light and dark is where all the magic happens.